Children's Dental Services
At Ottawa Dentistry, our dentists and team provide dental care and treatment options tailored to the needs of children and their growing smiles.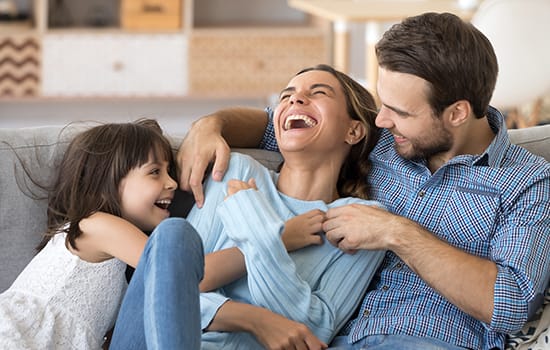 Early Positive Dental Visits
We strive to create positive early dental experiences for our young patients, so that they're more likely to maintain good oral health habits, and feel comfortable visiting the dentist today and into adulthood.
From the minute you arrive at our dental office, we will help them feel at ease. You can wait for your appointment to begin in our reception area, where we have books and toys for them to enjoy.
Once your child is in the dentist's chair, the dentist and hygienist will work at their pace, take breaks when needed, and talk to them about their oral health in language they can understand. 
Services for Children
At Ottawa Dentistry, we provide the following treatment options for children:
Hygiene & Prevention
Regular dental exams and cleanings are just as important for children as they are for adults. Children should visit the dentist every six months to help prevent problems from developing, and to catch and treat those that are already developing.
At Ottawa Dentistry, we also provide fluoride treatment for children to help keep their teeth strong and resistant to decay. 
Monitoring Baby Teeth
At every appointment your child attends, your dentist will monitor their primary (baby) teeth. 
These teeth are essential for children's healthy oral development, and they act as guides for the adult teeth as they erupt as well.
Visiting the dentist on a regular basis when your child is young will help preserve the baby teeth until they are ready to fall out and be replaced by the adult teeth.
Dental Fillings
Despite regular hygiene and prevention, kids sometimes end up with cavities. Cavity treatment for children is the same as treatment for adults.
To preserve your child's oral health, your dentist will remove the decayed material from the baby tooth and fill it with a tooth-coloured composite filling. 
Dental Sealants
Dental sealants are coatings that your dentist applies  to the molars and premolars to help protect them from developing cavities.
Molars and premolars often have deep fissures in them that are difficult for children to clean with regular brushing. Sealants help seal off these fissures so that bacteria and plaque cannot build up inside them.
Early Orthodontic Treatment
At every appointment your child attends, the dentist will monitor their growing smile for any signs of developing misalignments.
If a problem is caught early enough, early orthodontic intervention can prevent it from getting worse. As a result, more invasive orthodontic treatment when your child is older may not be required.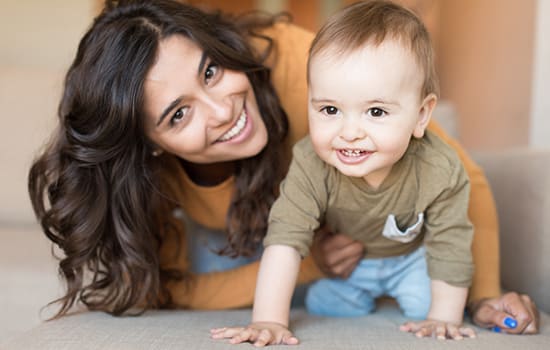 Canada Dental Benefit for children under 12
Starting in December 2022, eligible families that do not have dental insurance can receive up to $650 per child to cover dental expenses, depending on household income. Eligible services include oral surgery and diagnostic, preventative, restorative, endodontic, periodontal, prosthodontic, and orthodontic services.*
Household Income
Maximum Annual Benefit
per Child**
Under $70,000
$650
$70,000 to 79,999
$390
$80,000 to $89,000
$260
You can apply for the benefit through the CRA. To find out if you are eligible, visit the Government of Canada website.
*Services are subject to change, as indicated by the government of Canada.
**Benefit coverage amount is subject to adjustment, as indicated by the government of Canada.